King Long Strengthens Its Presence in Tunis
2017-04-24
On April 14, King Long officially signed a memorandum for cooperation with Tunis. In 2016, a total number of 255 units King Long minivans made their way to Tunis, becoming the first minivan brand from China. According to the memorandum, another batch of King Long minivans will be delivered to Tunis at the end of this year. The signing of the memorandum fully demonstrates the two parties' confidence in their business. Moreover, it has further solidified King Long's market presence in north Africa.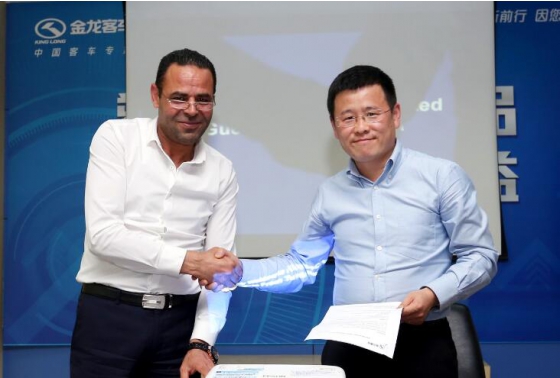 King Long officially signed a memorandum for cooperation with Tunis
Located at the very north tip of African continent, Tunis has seen increasingly fierce competition in recent years in its bus market. Not only several bus brands from both Europe and Japan, more and more Chinese brands are eyeing this growing market.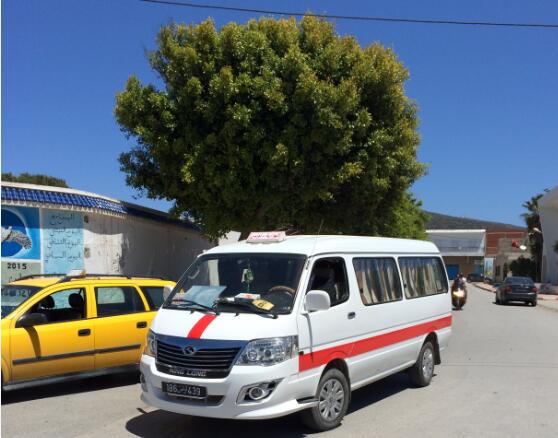 King Long Bus in Tunis
According to Yu Yang, Sales Manager of King Long Middle East & African Market, the bus maker has been conducting a number of researches in Tunis since 2012. In 2015, the first King Long successfully arrived in the country for trial operation.
In October, 2015, King Long obtained the certificate from Tunisian government, becoming the only bus brand from China which has gained entry certificate to the country.
Apart from the first batch of King Long minivans operating in Tunis since 2016, 50 units King Long large-sized travel coaches arrived in Tunis in November, helping local citizens enjoy more mobility.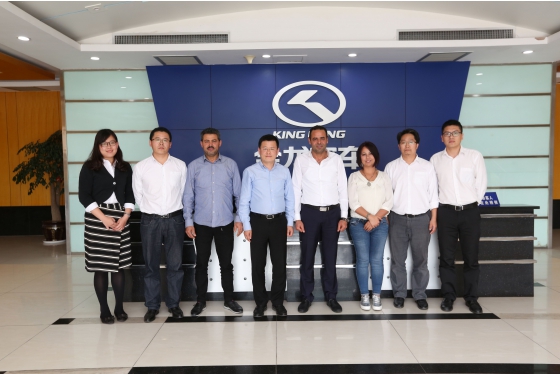 Before signing the memorandum for cooperation, King Long's minivan agent in Tunis conducted a two-week-long inspection tour at the headquarters of King Long, gaining full knowledge about the bus maker's quality control, bus manufacturing procedures, and after-sales services.