King Long New Energy Vehicles Promotion Kicks off in Guangzhou
2015-05-21
On May 18, King Long new energy vehicles promotion officially kicked off at Hongmantang Hall, South China Agricultural University, Guangzhou. The bus maker put its Eco-Chip new energy vehicle management system, which was recently released at 2015 Beijing Bus & Truck Expo, and a variety of electric buses on display. While joining hands with Shenzhen Up Power and South China Agricultural University for research and development of new energy vehicles, King Long also held a grand ceremony to mark the delivery of electric buses for the passenger transportation on campus at South China Agricultural University.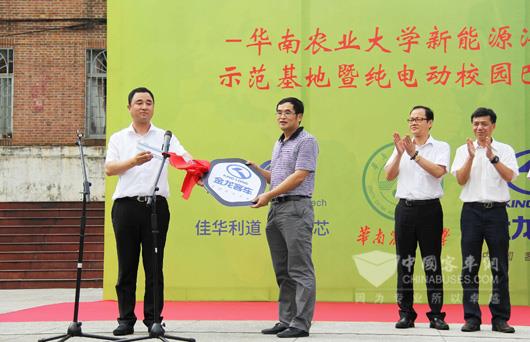 As one of the leading bus makers in China which first initiated the research and development of new energy vehicles, King Long has now set up very close cooperative ties with Shenzhen Jiahua Lidao Company. By making full use of the research advances of higher institutions and actively conducting innovative programs, the bus maker has rolled out a number of electric buses.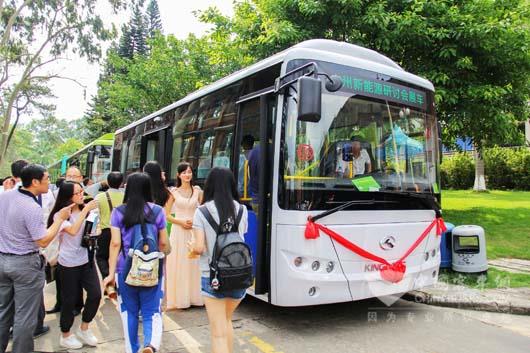 To further improve its campus environment, South China Agricultural University is determined to replace all its old bus fleet with pollution free electric buses. In 2014, the university first introduced six King Long electric buses, XMQ6110 and XMQ6811. By doing so, it becomes the first users of electric buses in Guangzhou. Chen Xiaoyang, president of South China Agricultural University, points out "we have been taking various measures to build a green campus. The operation of King Long electric buses will surely make significant contributions." In addition, the university has been working with Shenzhen Jiahua Lidao New Technology Development Co., Ltd. for building a New Energy Vehicle Research, Production & Application Demonstration Base on its campus.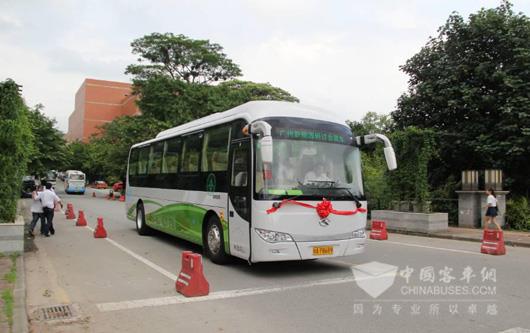 King Long XMQ6119 electric bus is widely praised thanks to its state-of-art structural design and battery layout. Adopting the super short rear suspension, it fully utilizes the rear suspension space, which is normally underused. By increasing its wheelbase, the 10-meter bus boasts a higher passenger loading capacity than a 12-meter electric bus.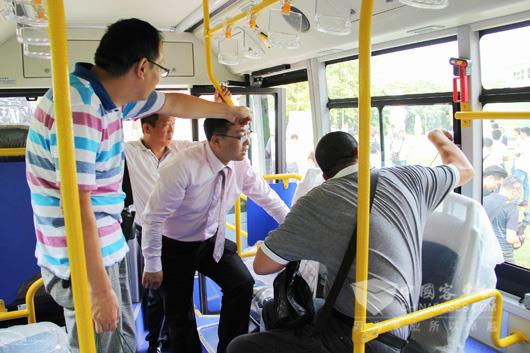 Also equipped with super short rear suspension, King Long XMQ6811 electric bus easily beats a number of challenges faced by other green buses, such as unsatisfactory safety standards of batteries, overweight, short continuous driving capacity, and poor control management. XMQ6811 electric bus greatly upgraded its safety standards by using collectively laid out batteries. It operates well in deeper water level and reduces the impact of rear collision to the minimum. The tailor-made portable recharging posts and powerful recharging machine provide constant source of energy for the vehicle. In addition, the introduction of Eco-Chip control system on the vehicle ensures the smooth and operator friendly management of the bus.
Source:www.chinabuses.org