421 King Long KINGWIN Start Their Journey to Cuba
2015-08-26
On Aug. 12, 106 units of King Long KINGWIN mini vans were loaded on a ship at Xiamen Port, ready for their shipping to Cuba.
This is King Long's second batch of Mini Vans export to Cuba this year. In May, the country imported 114 units Mini Vans from King Long. According to the Mini Vans maker, Cuba has already signed an agreement with King Long to buy another batch of over 200 Mini Vans in the coming September this year. With a fast growing presence in Cuba, King Long has further strengthened its leading position in Cuba's Mini Vans market.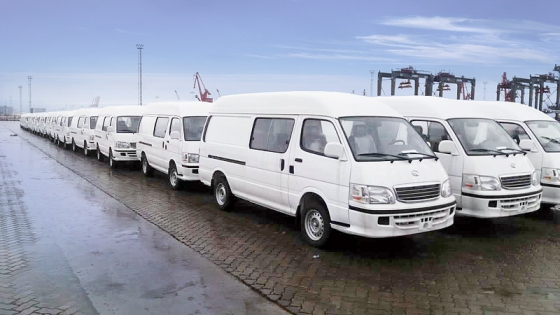 As a well-recognized Mini Vans , KINGWIN boasts elegant design and state-of-art technologies. To meet customers' demands for cargo transportation, the floor of KINGWIN is made of grained aluminum boards, which boast higher rigidity and abrasion resistance level. Moreover, the floor can be easily cleaned and is ideal for cargo transportation.

"King Long is our long-term strategic cooperative partner. The reason we choose King Long is because we fully trust its product quality and unparalleled after-sale services," says the customer from Cuba.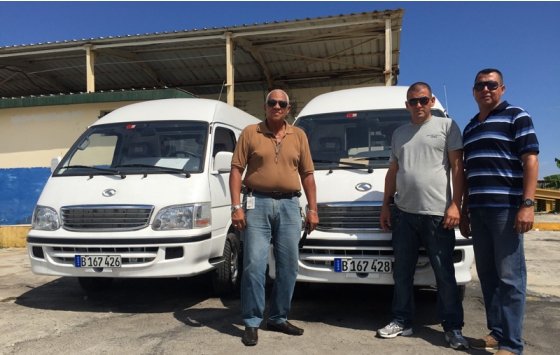 Recently, a group of after-sale engineers sent by King Long has arrived in Cuba and they will stay there to build localized service system and fast customer response mechanism. Thanks to the deepened ties between King Long and Cuba, the Mini Vans maker is now determined to bring more Mini Vans products and its Min Vans making technologies to Cuba. "Along with our growing presence in Cuba, we are fully confident to achieve even more in the near future," proudly says the sales manager of King Long American Region.

Currently, Cuba has become an emerging market with the greatest potential in South America. Along with the gradually warming relations with USA, Cuban economy is fully of promises and vitality. Against such a backdrop , it has attracted many Mini Vans makers from China. King Long, after years hard work, has successfully solidified its leading position in Cuba on the back of its highly reliable Mini Vans products and competitive after-sale services.